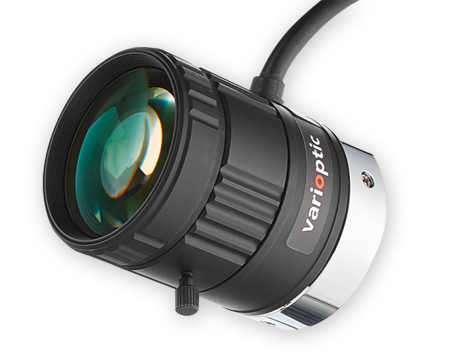 Liquid Lens Technology
A variable focus liquid lens is an exciting new technology in machine vision. Liquid lenses provide superior image quality and auto-focus functionality. This emerging technology has unparalleled capabilities for a wide variety of industrial applications.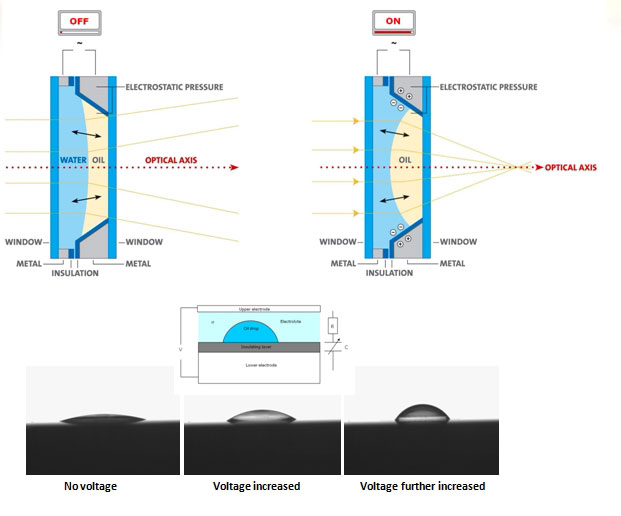 How Does a Liquid Lens Work?
A sealed cell contains two immiscible liquids (i.e.: incapable of being mixed) at the same density (iso-density): water and oil. The liquid lens is controlled by applying a voltage, which shapes the oil drop into a transparent variable lens. The applied voltage can shape the oil in various ways, making a variable focus liquid lens. The cell itself does not move, and the iso-density of the liquids makes the entire lens resistant to mechanical shock.
Need help finding the best lens for your application?
Call (631) 254-2600
How is a Liquid Lens Used?
A variable focus liquid lens has a wide variety of potential applications. Generally, it is best for any process that requires fast, long-distance and/or high quality auto-focus image capture.
Some examples of applications include:
Industrial machine vision testing, measurement and inspection
Barcode reading
Biometric data capture
Videos with object distance variations
A liquid lens, by design, fits into many types of vision systems, making it a very versatile technology.
For example, liquid lenses:
Work in small and large sensor formats
Resolutions Up To 5Mp
Involve no moving parts that result in simple, quick designs
Have a stable optical axis, regardless of orientation
Work in visible light and near infrared light
(Dependent Upon Lens Variation Selected)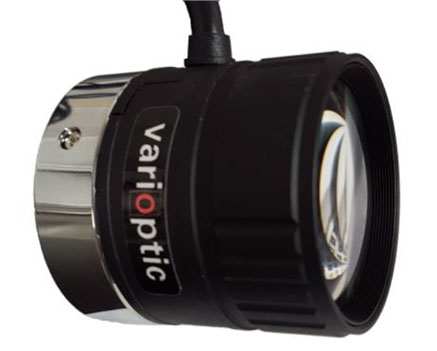 Need help finding the best lens for your application?
Call (631) 254-2600
Why Is Liquid Lens Technology Important?
A variable liquid lens provides smarter and faster focus than ever before (100ms or less in open loop mode). Liquid lenses can auto-focus between large steps just as well as small steps, due to their non-sequential algorithms.
These lenses can be used for closed loop focus search or an open loop mode when an external sensor can detect distance information. This is the first actuator to enable this type of open loop mode.
Liquid lenses also have a large focus range for auto-focus on a wide range of object distances (from about 10 centimeters to infinity). Optical quality is primarily given by the fixed lens quality. Liquid lenses also consume far less power than traditional auto-focus vision systems.
Liquid lenses are fast, durable and provide great image quality – they truly are an exciting new technology.
How Do You Know If a Liquid Lens Is Right For Your Application?
If your process requires fast, long-distance and/or high quality auto-focus image capture, then a liquid lens may be right for your application.
When you need help finding the right lens for your system, speak with an imaging expert at Phase 1 Technology. Our vision system professionals can help you with lens, camera and component selection based on what your system needs to achieve.
(631) 254-2600
to speak with a lens specialist to see if liquid lens is right for your system.