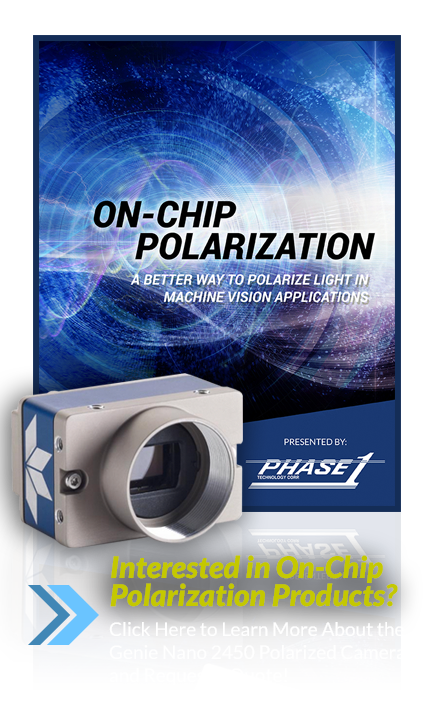 On-Chip Polarization:

A Better Way to Polarize Light in Machine Vision Applications
Learn How On-Chip Polarizing Sensors Work and Why They're a Revolutionary New Technology
Polarizing sensors are an innovative new technology with major productivity potential. Using machine vision filters has historically been an unproductive and imprecise method of polarization. New on-chip polarizing sensors enable simple, accurate filtering of several angles of light, creating entirely new applications in machine vision that were previously impossible.
This eBook explains everything you need to know about Sony's new IMX250MZR on-chip polarizing sensor, including:
How Sony's IMX250MZR sensor works on a technical level
How this on-chip polarizing sensor can be used
How this sensor compares to traditional polarizing methods
And real-world applications of the IMX250MZR
Download the eBook
Learn about the one of the most innovative new technologies in machine vision and how it could bring productivity to your daily operations.