Aerospace Vision
Innovators of aerospace vision technologies are taking advantage of new capabilities in vision hardware, software and components to develop solutions that improve flight safety and situational awareness for pilots on the ground as well as in the air.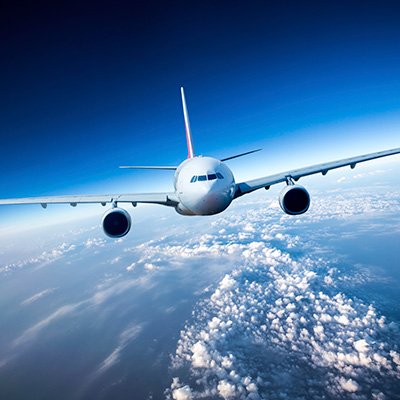 OEMs are developing Enhanced Vision Systems (EVS) featuring highly sensitive, wide-spectrum infrared cameras, 3-D Synthetic Vision Systems to improve night flying and low-visibility approaches, Unmanned Aerial Vehicles for surveillance, and solutions for a variety of ever-increasing safety, surveillance, and monitoring applications for aerospace, corporate, scientific, and government markets.
Advances in sensor technologies and the new Camera Link HS and CoaXPress standards are resulting in feature-rich, powerful cameras and frame grabbers with a smaller profile, wider dynamic range, higher resolutions and speeds, and programmable functionality. More data can be pushed through at a faster rate and pre- and post-trigger capabilities process the required data while discarding the rest. OEMs have more available to them now than ever before to ensure their vision solutions give them the competitive advantage they require.
Phase 1 Technology has been assisting OEMs, system integrators, and end-users with custom tailored solutions with vision components since the dawn of the vision industry. A premiere, vertically-integrated distributor since 1986, Phase 1 Technology offers you industry insight and guidance to help you understand your options and how best to achieve your specific results.
Aerospace Vision System Resources
To facilitate your research, we are developing this resource center, which will be expanded and updated over time, to provide you with links to articles, discussions, and videos focused on aerospace vision products, challenges, applications and solutions.
Whether you are in the design stage or planning to expand your current system, and would benefit from expert product guidance and application assistance, we encourage you to give us a call at (631) 254-2600. We're here for you.