Autonomous Vehicles: UAV, AUV, ROV
Whether on the ground, in the air, or under water, autonomous (unmanned) vehicles are utilizing advances in vision guidance technology to increase their capabilities and application potentials. New, feature-rich cameras with wide dynamic range, high resolutions, and advanced image stabilizing technologies, packaged in a miniature profile that fits neatly inside a gimbal, are providing the needed flexibility to meet the specific challenges of this expanding industry.
Autonomous vehicles, including unmanned aerial vehicles (UAV), submersibles (ROV/AUV), and unmanned ground vehicles (UGV) such as, trains, trucks, and cars, all require better vision in order to identify the vehicle's position and avoid obstacles. Utilizing vision technologies to perform 360 degree depth scans of the environment, to create 3D mapping for navigation, is essential for any autonomous vehicle. Original Equipment Manufactures (OEM) are finding the features and flexibility they need to meet their design challenges with today's state-of-the art cameras.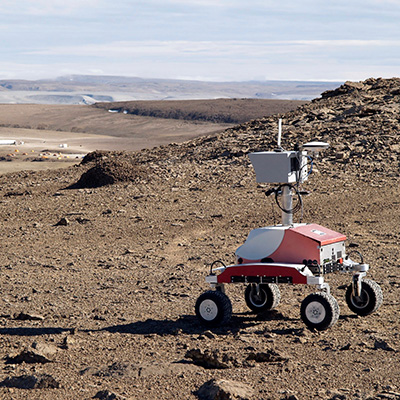 A preferred choice for gimbal OEM's is Sony's wide variety of Block camera modules. These, high reliability, high performance cameras are preferred as a result of their light weight, small size, built-in zoom lens, and long term durability. They also benefit from new add-on interface boards that allow the camera's factory interface to be converted to other interfaces, such as USB 3 and HD-SDI. The introduction of Sony's latest Micro Block camera module is made specifically for this market, with its ultra-small footprint which measures only 16.5mm x 18mm, this tiny camera can fit into any of today's micro UAVs.
Phase 1 Technology has been assisting OEMs, system integrators, and end-users with custom tailored solutions with vision components since the dawn of the vision industry. A premiere, vertically-integrated distributor since 1986, Phase 1 Technology offers you industry insight and guidance to help you understand your options and how best to achieve your specific results.
UAV, UMV Vision System Resources
To facilitate your research, we are developing a resource center, which will be expanded and updated over time, to provide you with links to articles, discussions, and videos focused on autonomous vehicle vision products, challenges, applications and solutions.
Whether you are in the design stage or planning to expand your current system, and would benefit from expert product guidance and application assistance, we encourage you to give us a call at (631) 254-2600. We're here for you.
Related Articles: