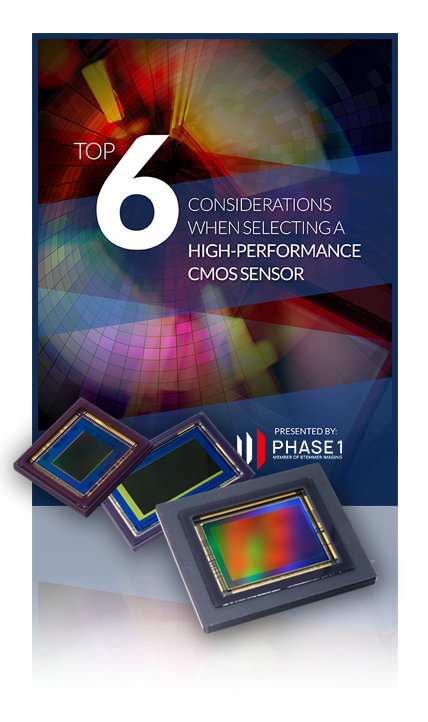 Top 6 Considerations When Selecting a High-Performance CMOS Sensor
For applications where high-performance CMOS sensors are required, there are many different technical factors to consider. Beyond high pixel counts, qualities such as drive technology, quantum efficiency, and pixel structure all impact imaging performance to varying degrees.
This eBook condenses much of what you need to know into a few essential considerations. Topics include:
Ultra-high sensitivity needs
Pixel technology
Image resolution
Dynamic range
Global shutter technology
Product distribution
Download the free eBook
and find the right
CMOS sensor
for your application!