Intelligent Traffic Systems (ITS)
Increasing demands for highly specialized intelligent traffic systems has produced remarkable innovations in high performance vision hardware and components. Among the many advances in vision technology is the move from streaming video, to targeted image capture, for both pre and post processing capabilities. These newer more advanced products enable vision systems to capture and process required images, while discarding irrelevant data. ITS systems are serving local, state, and federal agencies in a wide variety of methods from traffic monitoring, license plate recognition, traffic violation detection, red light enforcement, traffic flow management, incident reporting, toll management, and parking access control, to name a few.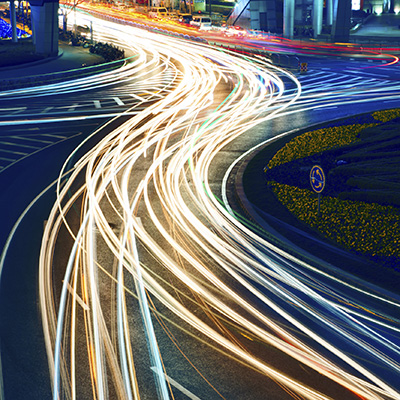 Advancements in vision hardware include higher resolution cameras, and on board processing in the case of intelligent cameras. These particular types of cameras are enabling us to process video in much faster time frames. Other enhancements such as image compression, on-demand image transfer, and low light capability, are helping to facilitate the growing use of traffic control system in new applications. Further enhancements such as the use of Smart cameras, extended spectrum cameras, and infrared imaging, will continue to provide even more opportunity for more sophisticated systems in the future.
Phase 1 Technology has been helping OEMs, system integrators, and end-users with custom solutions with vision components since the dawn of the vision industry. A premiere, vertically-integrated distributor since 1986, Phase 1 Technology offers you industry insight and guidance to help you understand your options and how best to achieve the specific results you desire.
Intelligent Traffic Systems Vision Resources
To facilitate your research, we are developing a resource center, which will be expanded and updated over time, to provide you with links to articles, discussions, and videos focused on intelligent traffic systems vision products, challenges, applications and solutions.
Whether you are in the design stage or planning to expand your system and would benefit from expert product guidance and application assistance, we encourage you to give us a call at (631) 254-2600. We're here for you.