Agricultural Vision
From the field to your table, we're watching your food. The Agricultural Industry has embraced the use of automation in the field, in the selection processes of produce, and in the packaging of all the foods you eat. In the fields we see autonomous vehicles surveying crops, and identifying the beginnings of disease, and or insect issues.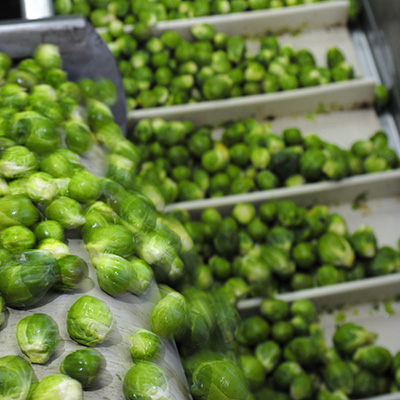 Once identified, an Unmanned Aerial Vehicle (UAV) can be launched to spray precise GPS coordinates where the problem areas, rather than crop dusting the entire field. Near Infrared technology allows us to identify which fruits and vegetables have bruises below the skin of the produce, and ultimately predict which pieces will have a reduced shelf life, so these particular pieces maybe discarded prior leaving the farm. Automation is also present in the big packaging plants, where any contaminated products are eliminated prior to being packaged, and with Infrared (IR) technology, the package is throughly examined to verify that its seal is intact & secure.
All these advances in growing, picking, and packaging of our food supply, are as a result of higher resolution, faster throughput, and more sensitive camera technologies. These combined with new state-of-the art interface standards, are resulting in smaller, more feature-rich, and powerful cameras and components. Original Equipment Manufactures (OEM) and Integrators alike have more vision and imaging products at their disposal, with which to create more flexible vision systems and solutions that will ensure our safe and unadulterated food supply.
Phase 1 Technology has been assisting OEMs, system integrators, and end-users with custom tailored solutions with vision components since the dawn of the vision industry. A premiere, vertically-integrated distributor since 1986, Phase 1 Technology offers you industry insight and guidance to help you understand your options and how best to achieve your specific results.
Agricultural Vision System Resources
To facilitate your research, we are developing a resource center, which will be expanded and updated over time, to provide you with links to articles, discussions, and videos focused on agricultural vision products, challenges, applications and solutions.
Whether you are in the design stage or planning to expand your current system, and would benefit from expert product guidance and application assistance, we encourage you to give us a call at (631) 254-2600. We're here for you.