Semiconductor Equipment
Advances in semiconductor manufacturing technology are driving the development of higher performance vision systems. With higher vision processing speeds and resolutions, as well as greater hardware and software requirements, new standards such as Camera Link HS, and CoaXPress are being developed. OEM's are taking advantage of these new standards to develop next generation inspection equipment for high-volume wafer production, testing, and packaging.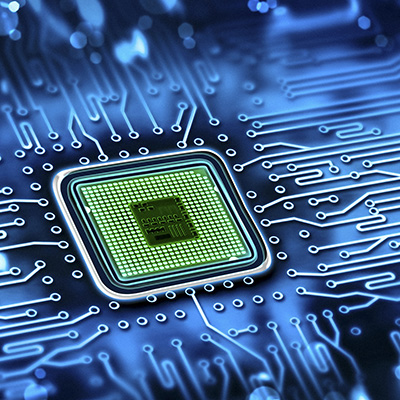 The goal is to reduce inspection time and improve quality, while adapting easily to different wafer sizes.
Capturing defects at each point of the manufacturing process is critical in semiconductor manufacturing. Cameras, frame grabbers, lighting and software all play an important role in the various inspection processes that are conducted during the different steps required to turn silicon into working chips. This environment creates an industry demand for more powerful, higher resolution, higher speed, low light cameras. OEMs in this market are the real technology drivers of the future, and therefore are always seeking state of the art solutions, in order to ensure profitable business results.
Phase 1 Technology has been assisting OEMs, system integrators, and end-users with custom tailored solutions, with vision components since the dawn of the vision industry. A premiere, vertically-integrated distributor since 1986, Phase 1 Technology offers you industry insight and guidance to help you understand your options and how best to achieve your specific results.
Semiconductor Equipment Vision System Resources
To facilitate your research, we are developing this resource center, which will be expanded and updated over time, to provide you with links to articles, discussions, and videos focused on semiconductor equipment vision products, challenges, applications and solutions.
Whether you are in the design stage or planning to expand your current system, and would benefit from expert product guidance and application assistance, we encourage you to give us a call at (631) 254-2600. We're here for you.