JAI SP-12400-PMCL Camera
Need Help Finding the Best Camera for Your Solution?
Call (631) 254-2600
Request a Quote
Get a Quote for the JAI SP-12400-PMCL
Please fill out the form below to request a quote. Fields marked with * are required.
Available Variations:
SP-12400C-PMCL

SP-12400M-PMCL
JAI introduces the second member in the Pregius-based 12.4- megapixel Spark Series family, the SP-12400-PMCL.
The SP-12400M-PMCL provides 12-megapixel monochrome & color resolution at up to 64.6 fps over a Camera Link interface. Featuring the Sony Pregius IMX253 CMOS imager, it delivers outstanding low-noise image quality suitable for a wide range of high resolution machine vision applications.
Compact Optical Format
The SP-12400-PMCL features Sony's advanced 3.45 µm pixel technology, enabling its 12.37-megapixel resolution to fit in a compact 1.1" optical format for more lens options and a smaller, lighter form factor.
Excellent Sensitivity and Image Quality
Available in monochrome and color model outputs, the SP-12400-PMCL cameras feature a dark noise rating of less than 3 electrons for outstanding image quality even under low light conditions.
Advanced Exposure Control
The SP-12400-PMCL handles difficult lighting situations with ease - indoors or out – thanks to JAI's Auto Level Control (ALC) function, which links auto shutter and auto gain for smart exposure control under any condition.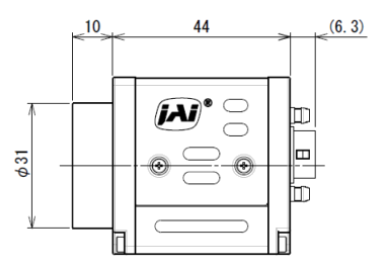 Download Product PDF:
TECHNICAL INFORMATION:
12-megapixel resolution at 64.6 fps via standard Camera Link interface
Compact 1.1" CMOS imager with global shutter
8/10/12-bit Raw Bayer color output
3.45 µm square pixels provide low noise with excellent sensitivity
Reset continuous triggering (RCT) for use in traffic applications and other situations where exposures must continuously adjust between triggers
Automatic Level Control (ALC) for dynamic lighting conditions
Edge enhancement function for added contrast and sharpness
Industrial grade performance with 80G shock, 10G vibration, and -5°C to +45°C operating range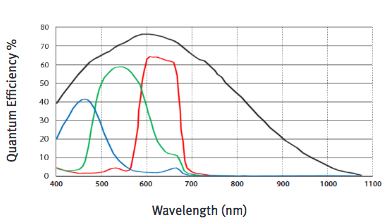 Quick Info for the JAI SP-12400C-PMCL
| | |
| --- | --- |
| Camera Category: | Area Scan |
| Camera Series: | Spark |
| FPS: | 64 |
| Interface: | Camera Link |
| Manufacturer: | JAI |
| Resolutions: | 4112 x 3008 |
| Scanning Mode: | Area Scan |
| Signal System: | Color |
Quick Info for the JAI SP-12400M-PMCL
| | |
| --- | --- |
| Camera Category: | Area Scan |
| Camera Series: | Spark |
| FPS: | 64 |
| Interface: | Camera Link |
| Manufacturer: | JAI |
| Resolutions: | 4112 x 3008 |
| Scanning Mode: | Area Scan |
| Signal System: | Monochrome |