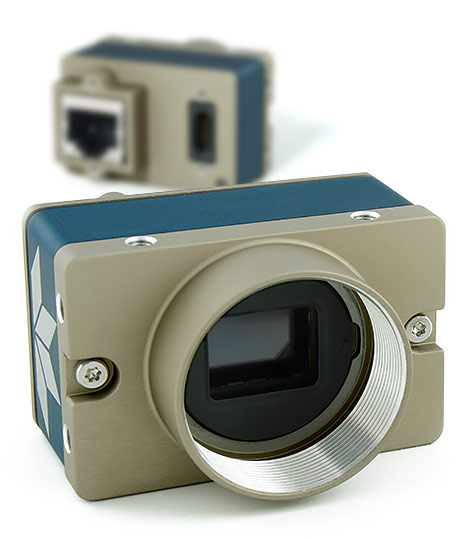 One of the latest in the Genie Nano lineup is the Dalsa Genie Nano C4020. This small camera is proving an affordable option for industrial applications with space constraints that cannot sacrifice performance or image and quality.
In today's manufacturing environment, there's a great need for high-performance imaging in small spaces. Electronics, semiconductor, PCB, pharmaceutical and food inspections are just a few of the many applications that call for small, powerful industrial cameras. Plenty of cameras are made to fit in a tight spot – the challenge is finding one that doesn't sacrifice performance for size. And that's where the Dalsa Genie Nano C4020 is a proven option for many.
Measuring only 21 x 29 x 44mm at a mass of 46g, the small yet durable Dalsa Genie Nano C4020 is capable of high-speed inspections with consistency and great image quality at around 20 fps with 12 megapixels resolution. At speeds 150% faster than most competitors and offered at a low price point, it an ideal option for many high speed inspection machine systems. With an operating temperature range of -20 – 60 °C, this little powerhouse is also suitable for a wide range of environmentally demanding applications.
For those trying to find a balance between performance and size, Dalsa Genie Nano C4020 is one of the newest and best compact camera options to meet a variety of inspection and industrial application needs.
Also available in monochrome, get a closer look at the Dalsa Genie Nano C4020. Reach out to our industrial camera and component experts to discuss your exacting application needs and learn what options will work for you.