At the 2015 International Technical Exhibition on Image Technology and Equipment (ITE) in Yokohama, Japan, Teledyne DALSA displayed their latest machine vision technologies. While the Calibir Infrared camera took the spotlight, the Genie Nano series could not be overshadowed. This line shines bright with its affordable and lightweight cameras that deliver uncompromising image quality.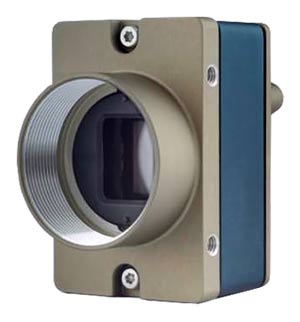 Brilliant Imaging

Both the Genie Nano 1920 and Genie Nano 1940 models use Sony's CMOS Pregius and On Semiconductor Python sensors to optimize imaging. The fusion of Burst Acquisition and TurboDrive technology then enables maximum rates of 39.1 and 84.4 frames per second for the Nano 1920 and 1940, respectively. Meanwhile, the latest Intel processors ensure high transfer speeds even in low light, with full 1920 x 1200 imaging and 2.3 Megapixel resolution.

Dazzling Features

The Nano's diverse feature sets also make them shine. They incorporate a global shutter with exposure control, auto-brightness, color enhancement, multicast, and multi-exposures in cycling mode. They are also designed for industrial environments and can accommodate cables of up to 100 meters. Additionally, the Nano 1940 includes multiple regions of interest and a partial scan mode to boost frame rates.

The Genie Nano's small size belies these cameras' high frame rates and powerful features. Yet, the resulting exceptional image quality highlights their importance for general machine vision and inspection, as well as applications requiring network integration and more besides. Best of all, they're affordable at less than $500 per unit.