PixeLINK PL-D721 Camera
Need Help Finding the Best Camera for Your Solution?
Call (631) 254-2600
Request a Quote
Get a Quote for the PixeLINK PL-D721
Please fill out the form below to request a quote. Fields marked with * are required.
Available Variations:
PL-D721: Fast Frame Rates. High Resolution. Low Noise.
The PL-D721-C color USB 3.0 camera provides high resolution, low noise images for outstanding value in a broad range of industrial applications. The PL-D721-C color USB camera features a 1.3 megapixel (1280 x 1024) resolution imager capableof 150 fps at full resolution.
The PL-D721 series of USB cameras is based on a ON Semiconductor CMOS global shutter sensor with a 1/2" optical format.The extensive built-in image pre-processing possibilities result in outstanding image quality, less load onthe system, and higher performance.
Users can choose 8-bit or 10-bit digitization and a dynamicrange of 53dB and 90dB using the camera's Extended Shutter. The external hardware trigger and 2 general-purpose outputs give users the flexibility to synchronize the camera with their specific processes and illumination.
CAMERA & LENS PAIRING SOLUTIONS
The Resolv4k, 12X Zoom and Zoom 6000 lens systems seamlessly integrate with Pixelink CMOS cameras giving you high-resolution, low-noise digital imaging solutions backed by industry leading sales and technical support.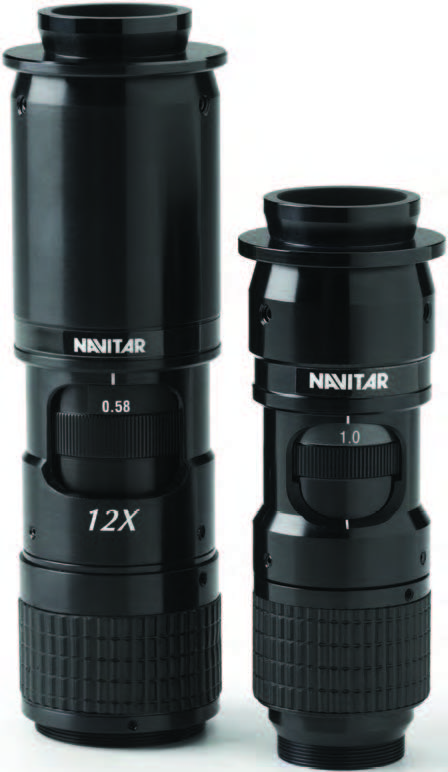 PL-D721 FEATURES:
1.3MP (1280 x 1024) Resolution
CMOS Global Shutter
Monochrome and Color
150 fps at full resolution
USB 3.0
Flexible Region of Interest (8 pixel H x 32 pixel W granularity)
1 trigger input, 2 general purpose outputs (3.3V)
Great image quality
Compact size
Enclosed or Board Level models available
One common API for all cameras
Free professional technical assistance
Tethered sensor head option 6"/12" (*Board Level version only)
Extended shutter mode
Auto & manual exposure
Programmable LUT
Auto & Manual White Balance
Color Temperature
Gain
Gamma
Saturation
Histogram
Image Flip & Rotate
Callbacks (Image Filters)
Download Product PDF:
TECHNICAL INFORMATION:
Sensor: ON Semiconductor CMOS
Sensor Type: CMOS Global Shutter
Resolution: 1280(H) x 1024(V) 1.3 MP Color & Mono
Pixel Pitch: 4.8 μm x 4.8 μm
Active Area: 6.144 mm x 4.92 mm - 7.87 mm diagonal
Peak: QE 53 %
Max Datarate: 248MHz
Bit Depth: 8 or 10-bit
Color Data Formats: Bayer 8, Bayer 16 and YUV422
Interface / Date rate: USB 3.0/ Micro-B / 5Gbps
Board Level Trigger Connector: 8-pin Molex 1.25mm pitch
Enclosed Trigger Connector: Hirose round 8-pin
Trigger Modes: Software and hardware
Board Level Trigger Input: 1 input, 3.3V (with internal pullup resistor)
Enclosed Trigger: Input 1 optically Isolated, 5-12V DC at 4-11 mA
Board Level GPO/Strobe: 2 outputs, 3.3V
Enclosed GPO/Strobe: 2 outputs, 3.3V and 1 optically isolated max 40V DC, max 15mA
Dimensions: 32 x 48 x 11 mm (without lens mount)
Weight: 35.8 g (without optics)
Mounting: Holes for 0-80 hardware
Lens Mount: C-mount, CS-mount and S-mount
Quick Info for the PixeLINK PL-D721-C
| | |
| --- | --- |
| Camera Category: | Area Scan |
| Camera Series: | Industrial Vision Cameras |
| FPS: | 150 |
| Interface: | USB3 Vision |
| Manufacturer: | PixeLINK |
| Resolutions: | 1.3 MP |
| Scanning Mode: | - |
| Signal System: | Color |
| Technology: | USB3 Vision Cameras |
Quick Info for the PixeLINK PL-D721-M
| | |
| --- | --- |
| Camera Category: | Area Scan |
| Camera Series: | Industrial Vision Cameras |
| FPS: | 150 |
| Interface: | USB3 Vision |
| Manufacturer: | PixeLINK |
| Resolutions: | 1.3 MP |
| Scanning Mode: | - |
| Signal System: | Monochrome |
| Technology: | USB3 Vision Cameras |