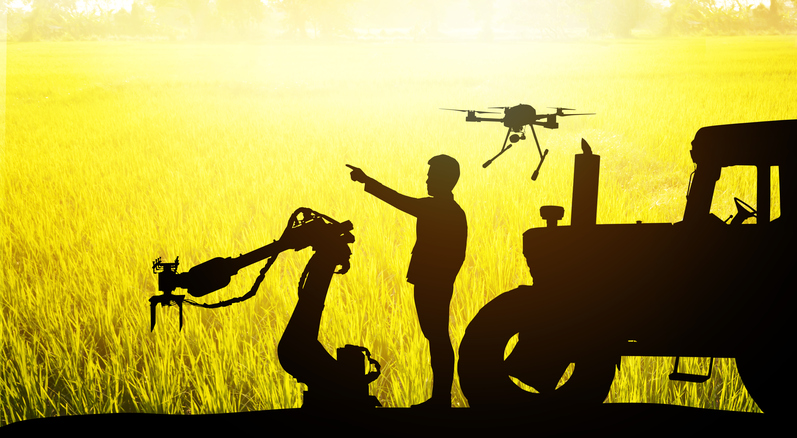 Agriculture is experiencing an automation revolution. Precision techniques are creating greater efficiencies and profitability in agriculture through improved yields and lower operating costs. With rising labor costs, increasing aesthetic standards for agricultural products, and greater global competition, farmers have been turning to the latest automation technology to stay ahead of the game.
While there are many types of automation technologies used in agriculture today, machine vision is at the core of many of the latest technological developments in precision agriculture.
5 Ways Machine Vision is Used in Precision Agriculture
Machine vision has actually been used in agriculture for decades, but the near-constant rate of innovation, driven by the huge market potential of agriculture automation, has led to exciting new applications in the past few years.
Here are 5 ways machine vision is used to automate agricultural processes.
Field Robots: a form of professional service robot, field robots automate processes such as harvesting, planting, weeding and more. Machine vision systems are used to identify and categorize crops, providing essential visual input for all of the tasks listed above.
Phenotyping: as the rapidly expanding human population needs greater volumes of food, phenotyping is crucial for ensuring only the best crop breeds are grown. Machine vision helps identify the best breeds by monitoring growth and identifying phenotypic traits that signify a robust genotype.
Grading and Sorting: when combined with deep learning techniques, machine vision can sort good crops from bad crops and determine which will be stable for longer shipments and which will go bad first and should be shipped to local markets.
Livestock Identification: machine vision can be used to identify livestock and monitor their growth over the course of their lifetime to provide important information about their progress towards harvesting.
Machine Guidance: autonomous tractors and other vehicles are starting to gain traction in the agriculture industry. Machine vision is used to guide these vehicles in variable outdoor conditions for full autonomy.
Machine vision is enabling new automated processes in agriculture, opening the door to greater efficiency and profitability. As precision agriculture technology progresses, machine vision is sure to play a central role in the ongoing automation of agricultural processes.
To learn more, visit our educational section on machine vision in agriculture.