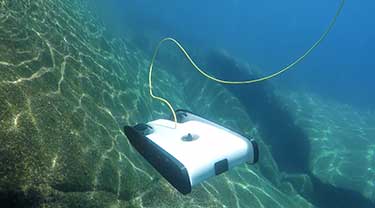 Finding lost treasure is usually not easy – especially if you don't have a map.
In the past, uncovering lost gold meant wandering the beach with a metal detector or diving deep to explore shipwrecks. Now, there's a great new option: Drones.
Waterproof Undersea Drones Explore the Ocean
The top option in the consumer market is Trident. Trident is relatively simple – it's been described as "a waterproof smart phone" – but it extends drone technology to a new frontier.
Trident is equipped with thrusters and can operate at depths up to 100 meters.
With a tether connected to a wireless buoy, it continuously updates its on-shore "crew" with data including temperature, depth, and heading. The buoy links Trident to the internet.
Trident is a great hobbyist device, but it's also popular with scientists. Marine biologists face challenges in securing research funding – Trident makes it easier to execute their projects.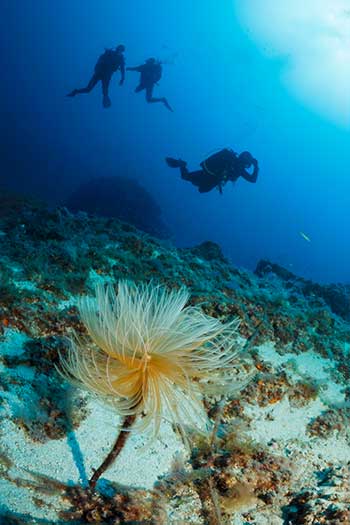 A Whole Fleet of Drones May Soon be Trawling the Sea
Trident isn't the only option out there. You'll also find:
iBubble
The iBubble is especially designed to capture dives on film. As such, it features advanced imaging technology including a distortion-free optical dome and image stabilization software.
CRACUNS
CRACUNS is a submersible drone capable of being launched from a fixed point on the water or from inside an unmanned underwater device. It can operate effectively in both the air and water. Developed by Johns Hopkins University, it's not available to consumers.
SeaDrone
SeaDrone was designed for inspecting equipment like boats, docks, and nets. It has integrated sensors and vehicle stabilization to make it easy to navigate, and is intended to be upgradeable.
Underwater drones give people a whole new way to explore the sea. With time, they may even prove to be as popular as their ubiquitous aerial counterparts.