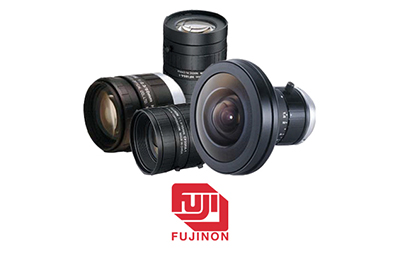 Safety, quality, and reliability are of central importance to automobile manufacturers to ensure customer satisfaction, to protect their brand and to avoid costly recalls. The Fujinon C-mount lenses offer manufacturers a high-performance, cost-conscious option for automated machine vision inspection applications, particularly for the inspection of large automobile parts that must be built to strict tolerances.
Challenges for Automotive Inspection of Large Parts
Machine vision inspections of large automotive parts put great demands on vision systems. For efficiency, automotive manufacturers often image the entirety of each part. This requires the use of multiple vision systems, which are controlled simultaneously.
The challenge is that lenses between the multiple systems may vary in performance, producing variations in image inspection results between the systems. Workers must repeatedly make adjustments to ensure consistent defect detection capabilities, which is difficult to achieve.
Additionally, to inspect large components reliably, wide-angle lenses must be used. These lenses must be capable of detecting the smallest irregularities, such as those found in the edges of the image frame.
Fujinon high-performance, cost-conscious c-mount lenses offer a solution. So how can manufacturers using multiple vision systems for inspection overcome these inherent challenges? <
A Closer Look at the Fujinon HF6XA-5M 2/3" 6.23mm 5MP Machine Vision Lens
The Fujinon HF6XA-5M is a c-mount lens for 2/3" sensors that is particularly suited to machine vision inspection applications. It offers enhanced performance capabilities that work to eliminate lens-to-lens variations that can occur between multiple vision systems used for component defect detection.
Using a floating design technology, Fujinon's 4D High Resolution lenses are serialized and configured in groups to help ensure high image recognition accuracy and thorough quality control. Only the lens elements behind the iris move to focus. This maintains an edge-to-edge high resolution from the image center to all corners and allows for the area covered by each lens to be expanded. Additionally, the 6mm focal length of the wide-angle lens does not affect image quality. Thanks to the lens's wide field of view, fewer cameras may be needed for the inspection process, resulting in higher performance at lower cost.
Explore the industrial inspection capabilities of Fujinon HF6XA-5M C Mount Lens from Phase 1 Technology. Speak with our industrial camera and vision system component specialists for help with your application.