We're pleased to announce that one of Germany's most innovative manufacturers, SVS-Vistek, will now have three of their series available here at Phase 1. SVS-Vistek's products are cost-effective lines that offer you unique features. This is seen within the ECO series, EVO series, and last but not least, the HR series, which are all now available.

All three lines offer high quality and high resolution cameras, are available in both GigE and CameraLink, offer a diverse range of resolutions, and will be the only series we currently sell that can be run with Power Over Ethernet (POE). Here's a little about them.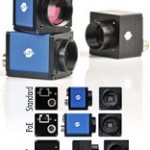 The ECO series is the most economical line, makes sense right? The cameras are built with an internal 4 channel strobe controller and are available with resolutions of up to 5 megapixels. So while the cameras within the series are cost-effective, the price isn't costing you anything in terms of their quality or performance!
Next up is the EVO-line which offers cameras that have a combination of high resolution and high speed helping it live up to the notion of its design: evolution. Now, we can offer 4-tap CCD sensors to not only give high resolution, but also higher speeds.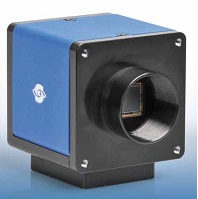 Lastly, the HR series provides the highest resolution which is perfect for demanding applications. The series is able to take in a wider image and then transfer the data to the host for enhanced processing time. Even more impressive? It has up to 29 megapixels!
If you would like more information about the SVS-Vistek lines now available at Phase 1 feel free to contact us. From general inquires, to questions specific to your application, please e-mail us at info@phase1tech.com or contact us via phone (888) 732-9880. It would be our pleasure to assist you!