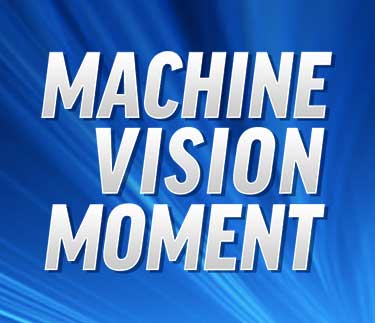 How would you like to learn more about machine vision in a fun, fast format?
Everyone knows you'll learn more if you enjoy yourself a little bit along the way. So, machine vision pros and aspiring experts should take a look at Machine Vision Moment – the newest and best way to get the lowdown on the latest machine vision technologies.
Machine Vision Comes Directly to You in This Exciting, "Up to the Minute" Series
Representing top manufacturers, these convenient videos introduce you to new trends, innovations, and products. It's never been easier to pack a day's worth of machine vision insights into just a few minutes.
In every Machine Vision Moment, you'll learn about the latest cameras, lighting, mounts, components, and everything else that goes into an effective, modern machine vision system. It's the handy way to get ideas for any machine vision system you're planning.
Here's an example of a fast fact from a recent Machine Vision Moment: Did you know that Sony is still the #1 manufacturer worldwide for block cameras?
Machine Vision Moment has a terrific video about Sony block cameras highlighting the Sony Eagle – it's the only block camera on the market capable of true 4K video streaming.
Be sure to visit Machine Vision Moment for all the hottest new products in the machine vision world. New videos are being added on an ongoing basis.
To see it for yourself today, just visit Machine Vision Moment.