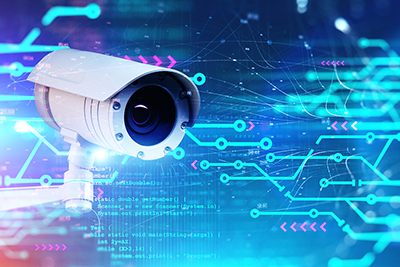 Are you thinking about adding a smart camera to your machine vision application? With all the options available, it can be a struggle to know what camera to pick. Smart cameras come in form factors of all shapes and sizes. And there seems to be an unending limit to their growing feature set.
What Makes a Smart Camera 'Smart'?
Many cameras now ship with a lens, sensor, and processor. Smart cameras are unique because their primary output isn't usually an image. They have built-in programming to make a decision or provide some other information based on the image they capture. And they don't need to be connected to an external PC to do it.
There's a fine (and blurry) line between the smart camera and embedded vision. Typically, a smart camera will have a more robust processing ability. Smart cameras are also more likely to be used for industrial or scientific applications. Embedded vision is often fitted into other products and may have limited image processing built-in.
Do You Need a Smart Camera?
More and more industries have seen their margins shrink due to increased competition. But expectations to deliver shareholder value have gone up. The growing complexity of automated facilities and the demand to boost revenue per sq. ft. has put space at a premium. Simply put, there's no space for an external PC at each workcell. Building image processing into a tight form factor is the only viable alternative.
Consider These 8 Factors Before You Buy a Smart Camera
1. Processor. Choosing the right processor is a crucial decision when purchasing your smart camera. Varying features, flexibility, and speed are available that rival PC-based systems and let you process images in real-time.
2. Size. Depending on your application, the form factor may be critical. If you're like most manufacturers, space is likely of key importance in your facility.
3. Sensor. Smart cameras have CMOS and CCD options available. Resolutions from 2 megapixels (MP) and up are available in many models. Some even offer a robust 5 MP
4. Operating System. You'll need a smart camera with a compatible OS for your automation system. Some cameras use a custom OS. Others offer Linux or Windows to access specific database software or just for familiarity.
5. Software. Easy-to-use software lets integrators and operators set up the camera to perform its function. Some prior programming knowledge is helpful.
6. Distributed vs. Standalone. Smart cameras work great for applications where it makes sense to combine image capture and processing on the same device. But when you need to synchronize multiple cameras and/or processors, a PC-based, distributed system might be best.
7. Durability. Many facilities are harsh environments for sensitive electronics. Smart camera enclosures are available to protect them from dust, liquids, and extreme temperatures.
8. System Integration. Smart cameras are usually only one part of an automation system. The decision or instructions provided by the camera can be sent to everything from robot controllers to cloud servers.
Smart cameras can perform tasks from barcode reading to full part inspection. Let Phase 1 help you pick the right smart camera for your automated system application.