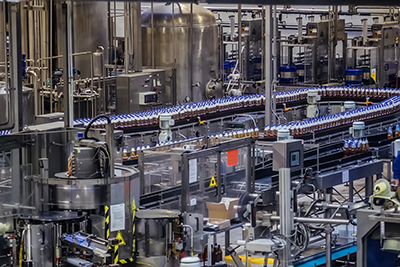 With recent outbreaks of animal and human pathogens finding their way into the food supply, processors have adapted to help rid foodstuffs of risk and track foods from farm to shelf. IP69K rated camera enclosures are an ideal choice for protecting sensitive machine vision systems in some of the harshest environments.
Machine Visions Boosts Safety in Food Processing
Thanks to machine vision systems, food processors can track and trace ingredients and finished products throughout production. Lots, product codes, and dates can be checked in real-time. The system can identify missing codes and halt production. If a store or farm reports contamination, processors can keep larger batches from being affected.
Mislabeled food leads to all sorts of problems, such as allergic reactions. Machine vision systems help to find foods mislabeled because of human error. These systems can also find labels that are misaligned or wrinkled, which could keep consumers from identifying ingredients or earn your company lower ratings or even fines for carelessness.
Machine vision systems are also used to check packaging and containers. Proper package integrity makes sure your products get to consumers without tampering or contamination. Ensuring that containers are sealed helps prevent spillage and spoilage. Packaging consistency helps you earn your customers' trust.
IP69K Rated Camera Enclosures Protect Machine Vision Equipment
The Ingress Protection (IP) rating system is an internationally accepted scale that assigns a rating to products based on how well they a protected against liquids and solids. Ratings include a dust protection value ranging from no protection to completely dust-tight and no protection from liquids to close-range high pressure, high-temperature spray downs.
IP69K offers the highest protection available for electronic equipment. Products with an IP69K rating have been rotated once every 12 seconds and sprayed at close range (within 4-6 in) with water pressures between 1160 and 1450 psi at a temperature of 176 F. A product with an IP69K rating can take anything a food processor might through at it.
Food processors often use a deluge of high-temperature water to clean equipment regularly. Machine vision cameras close to the line must be kept safe from overspray of high temperatures and the sanitizers used. And the cameras themselves often even need direct washdowns to ensure clear imaging.
Let the specialists at Phase 1 Technology help you find the right IP69K enclosure for your machine vision application.