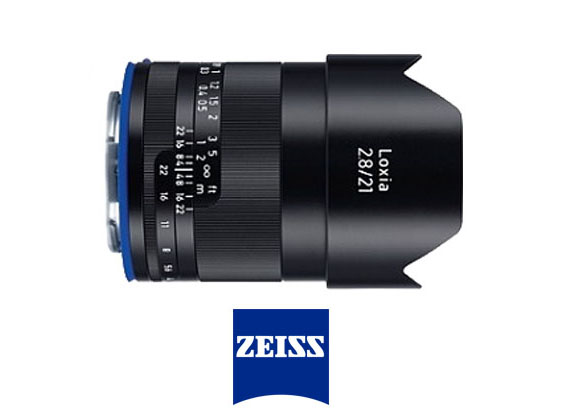 Zeiss lenses are world renowned for their outstanding image performance and reliability when superior image quality is required. Historically used in the entertainment industry, and more recently becoming a great option for industrial applications, Zeiss lenses are versatile components of complex applications such as machine vision, optical metrology, medical applications, and quality assurance, among many others.
Zeiss manufacturers a wide range of lenses for industrial and high-end photography purposes. The Zeiss Touit series are among the lightest, highest performing lenses that Zeiss offers.
Zeiss Touit Lens Series for High-End Photography
Zeiss Touit lenses incorporate a legacy of quality design for superior image performance. These 10 Megapixel, E mount lenses are typically used for high end photography applications where high image quality is a chief concern. With focal lengths ranging from 12mm to 50 mm, these Zeiss lenses can perform in a wide range of environments.
There are three Zeiss Touit lens models: the Touit 2.8/12 E, the Touit 1.8/32 E and the Touit 2.8/50M E. They are compatible with most of the legacy sensors, including 1/3, 1/2, 2/3 and 1-type sensors.
The Zeiss Touit 2.8/12 E Lens for Landscape and Architectural Photography
The Zeiss Touit 2.8/12 E lens combines many of the characteristics of Zeiss Touit lenses that make them so desirable for high-end photography. Featuring a light weight design, this Zeiss lens has one of the widest fields of view available in APS-C format and is capable of delivering high quality images, making it perfect for landscape and architectural photography applications.
The Zeiss Touit 2.8/12 E lens was originally developed for SLR cameras, because of the mirror box, that required long back focal distances for short focal lengths. This Zeiss lens leverages the best design features of Zeiss Distagon lenses, enabling good correction all the way to the corners of an image with low field curvature.
With an innovative design, the Zeiss Touit 2.8/12 E lens is a flexible, high-performance lens that provides quality images from edge to edge and corner to corner of the whole image field.
Zeiss Touit lenses for high-end photography are based on decades of cutting-edge lens design and continuous refinement. For superior image quality and high-performance, Zeiss Touit lenses are an ideal solution.
To take a deeper dive into technical specifications, check out Phase 1 Technology's Zeiss Touit E Mount lenses.