The Piranha XL CMOS TDI line scan camera is Teledyne DALSA's latest high-speed machine vision solution featuring the next generation Camera Link HS technology. As Mahatma Gandhi once noted, "There is more to life than increasing its speed." DALSA's XL models not only offer unprecedented speed but responsivity with low noise. Combined with DALSA's XTIUM Camera Link HS frame grabber, this line scan camera series raises the bar for high-quality, high-speed data imaging.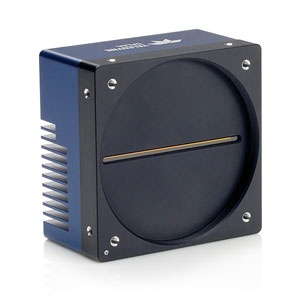 Fast Yet Flexible

The Piranha XL's state-of-the-art CMOS sensor offers high resolution 16k with 5x5 um pixel size and fast line rates up to 125 kHz. Data throughput is up to 2 GigaBytes per second over one CX4 optical fiber module cable that can be extended to 100s of meters. Customizable options, exposure control, enhanced UV sensitivity, AOI and ROI capabilities, and high responsivity in low light environments ensure precise imaging and flexibility for different imaging requirements while keeping overall costs low.

An Imaging Powerhouse

DALSA's Piranha XL line scan camera series offers the complete solution for automatic inspection when combined with XTIUM CLHS-PX4 or PX8 frame grabbers. While PCIe's Gen 2 frame grabbers specifically support high-speed, high-bandwidth imaging, they work with the Piranha XL to maintain reliable performance over as many as 7 data lanes and at up to 2.1 GigaBytes per second. Together, they are a powerful solution for addressing light-starved applications where sensitivity, resolution, and speed are all critical.

The Piranha XL multi-line scan camera series is a breakthrough for high throughput and high resolution applications such as electronics and semiconductor inspection, PCB inspection, and more.