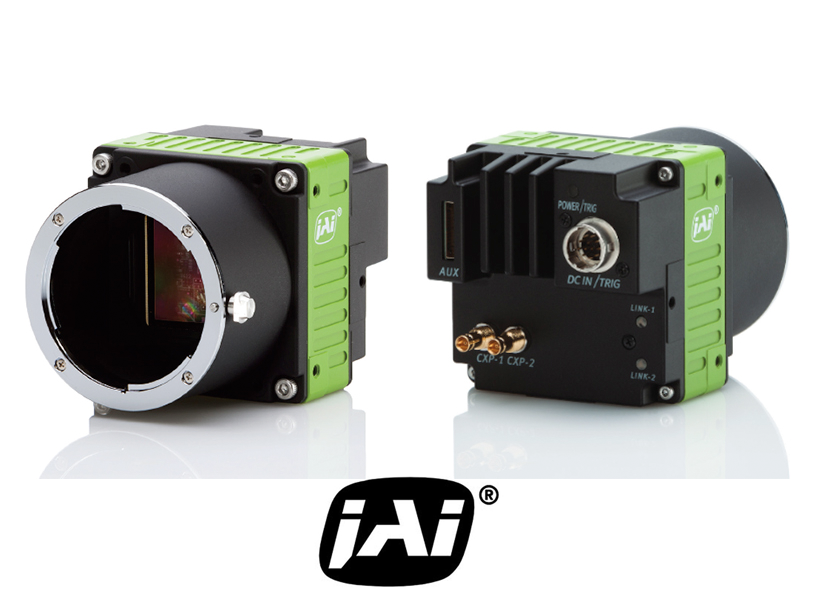 JAI cameras provide innovative digital CCD and CMOS machine vision and vision streaming solutions for applications across the industrial sector. Whether you need an embedded vision system for tough outdoor applications or a machine vision system for quality inspection tasks, there's likely a JAI camera for you.
Many of these cameras can perform in several different applications, so how do you know which one is right for your application?
JAI Cameras Overview and Brief Selection Guide
There are many types of JAI cameras, but the four listed below are some of the most popular, and represent the diversity of JAI camera offerings. Here are a few types of JAI cameras that may be right for your application:
JAI Go Cameras
JAI Go cameras are compact and lightweight CMOS cameras capable of achieving 5 megapixel resolutions and shutter speeds of 107 frames per second. These cameras feature Automatic Level Control (ALC) for high performance in variable lighting conditions, and come with C-mount functionality. They're ideal for industrial inspection and measurement, outdoor photography, and low light environments.
JAI Spark Cameras
These high resolution, high-speed CMOS cameras produce accurate, detailed images across wide areas. With resolutions reaching 20 megapixels and shutter speeds of 209 frames per second – in combination with their small size and light weight – JAI Spark cameras are perfect for space-limited or mobile applications.
JAI Fusion Cameras
JAI Fusion cameras are flexible cameras, capable of monochrome or color imaging ranging from visible to near infrared (NIR) spectrums. GenICam and GigE Vision compliance further enhance the versatility of these cameras. JAI Fusion cameras are perfect for quality control, inspection and outdoor observation applications that could benefit from NIR functionality.
JAI BB/BM Cameras
JAI BB & BM cameras are rugged, versatile cameras with light sensitivity as low as .03 lx and resolutions up to 5 megapixels. These cameras feature cutting-edge data transmission speeds with GigE Vision and Camera Link interfaces. JAI Fusion cameras are ideal for hostile industrial settings and outdoor environments.
There are many other types of JAI camera, but the four types listed above are some of the most common and most feature-rich models. JAI cameras are deployed across the world in a number of industrial settings.
If you want to learn more about these JAI cameras or other models, browse Phase 1 Technology's offering of JAI cameras.